Advanced Healing Center of Orange – Applied Kinesiology (AK); N.E.T; N.A.E.T; Low Back Care and Holistic Medicine.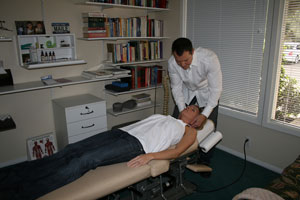 To all who have found this website, here is a little on my practice philosophy:
"I treat every patient, on every visit, as if they were a member of my own family.  By doing so I feel confident that I will only be giving the best care I possibly can.  Your overall well-being and the creation of the 'best you that you can be' is my number one priority.  I truly feel that I have all bases covered with my clinical background and the various techniques I can provide you. I offer: Force and Non-Force Chiropractic Techniques; Allergy Elimination (NAET); Neuro Emotional Technique (NET); Webster Technique; Clinical Nutrition/Alternative Medicine; Allergy and Blood Testing; and much more. I look forward to helping you, become the best you, that you can possibly be!" – Dr. Marcus Ettinger, D.C.
"I have been practicing in Orange County for over 24 years."
Contact one of my offices today to find-out how chiropractic care and alternative medicine can help you to lead a more pain-free and productive life. Be the best you can possibly be!
Orange, CA (714) 639-4360 or Costa Mesa, CA (714) 754-8008
Advanced Healing – Contact Page
Follow me online:
Just some of the conditions I've treated: