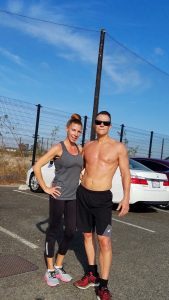 Are You In Pain?   I Can Help!
No Obligation, 15 Minute, Phone Consultation* 
Welcome. I've been a chiropractor and functional medicine practitioner for the past 28+ years, practicing what I teach. During that time I have helped 1000's of people, just like you, locally and around the world, get their body out of pain, fast. I help people with GI problems, diabetes, autoimmune issues, and just about any condition that a body can experience.
I will listen to you and what you've been going through. Together we will get your health challenge handled. 
*Please call me today to schedule your FREE 15-minute phone consultation. Let's see if you and I are a good fit. I want you to feel both excited and confident, that I have a plan that is right for you. I look forward to hearing from you – 714-639-4360.
12-2-17 – After our Sunday Family 10K fun run
28+ years practicing in Orange County, CA
Respectfully,
Dr. Marcus Ettinger, DC
Chiropractor and Functional Medicine Practitioner
Certified NET and NAET
SIBO – Small Intestine Bacterial Overgrowth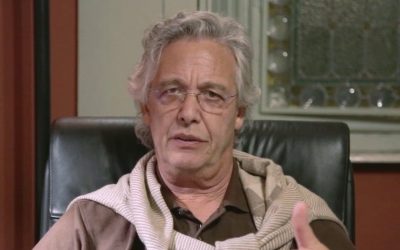 Antidepressants and the Placebo Effect by Irving Kirsch "Antidepressants are supposed to work by fixing a chemical imbalance, specifically, a lack of serotonin in the brain. Indeed, their supposed effectiveness is the primary evidence for the chemical imbalance...
read more
ADVANCED HEALING INFO
Address:
630 S. Glassell St., #103
Orange, CA 92866
714-639-4360
Office Hours:
Wednesday: 8:00am – 6:00pm
Thursday: 8:00am – 6:00pm
Friday: 8:00am – 6:00pm
Saturday: 8:00am – 1:00pm
ABOUT DR. ETTINGER
Certified NET and advanced NAET practitioner. Medical detective and paleo-functional medicine doctor. 28 years in practice.

1989 – 2004, 2008 – Present
Executive Director, Paleo-Functional Medicine Practitioner, Chiropractor, NET and NAET Practitioner.
Advanced Healing Center of Orange
Dr. Marcus Ettinger graduated in April of 1989 from Southern California University of Health Sciences, formerly Los Angeles College of Chiropractic, and holds both a doctorate degree in chiropractic and a Bachelors of Science degree in human biology… Read more.
SERVICING THE FOLLOWING:
Servicing all cities in Orange County including: Aliso Viejo, Anaheim, Brea, Buena Park, Costa Mesa, Cypress, Dana Point, Fountain Valley, Fullerton, Garden Grove, Huntington Beach, Irvine, La Habra, La Palma, Laguna Beach, Laguna Hills, Laguna Niguel, Laguna Woods, Lake Forest, Los Alamitos, Mission Viejo, Newport Beach, Orange, Placentia, Rancho Santa Margarita, San Clemente, San Juan Capistrano, Santa Ana, Seal Beach, Stanton, Tustin, Villa Park, Westminster, Yorba Linda.