Simple Ketogenic Diet Recipes for Getting Lean
Feta, Walnut Salad with Special House Dressing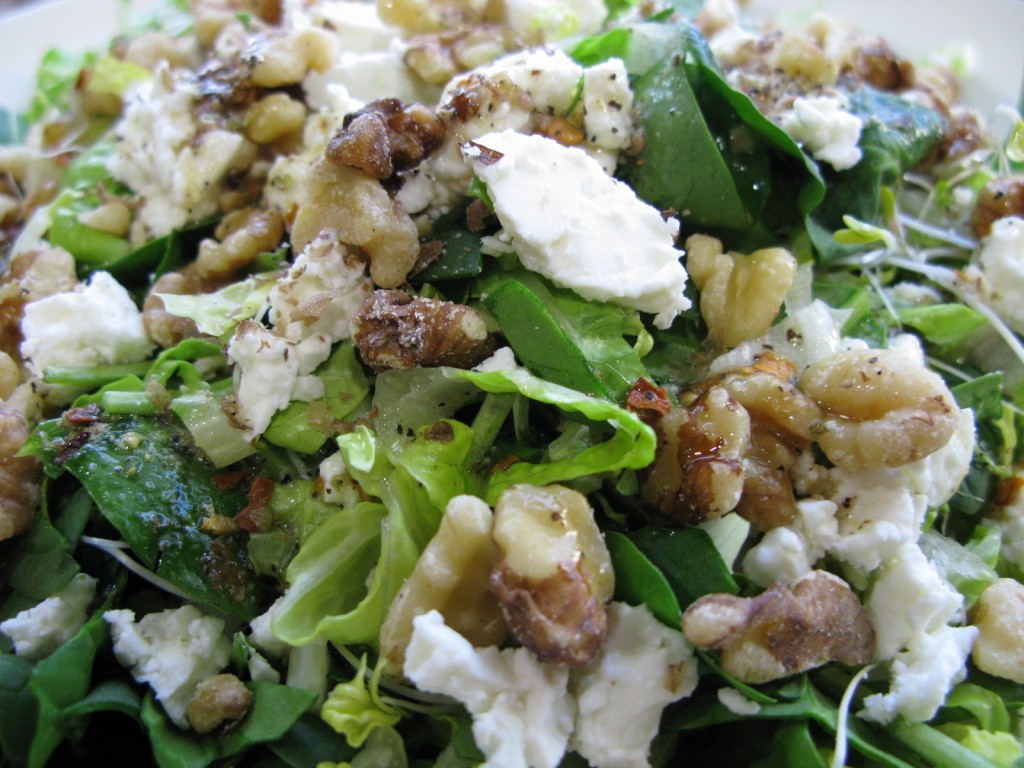 This salad and dressing is a lunch staple. Whether I'm trying to reduce body fat or just want a simple, healthy and filling lunch/dinner. 50 grams of feta cheese supplies 7 grams of protein and 10.5 grams of fat. 50 grams of walnuts supply roughly 14 grams of protein, no net carbs and 30 grams of fat. A total of 21 grams of protein in a salad with no meat. The great thing is the amount of fat; there is a ton of it. It keeps me in ketosis, keeps my insulin low and provides me with a ton of energy!
Feta, Walnut Salad with Special House Dressing
Romaine Lettuce – 90 grams – diced.
Spinach – 50 grams – diced.
Alfalfa Sprouts – 30 grams.
Sheep's Milk Feta Cheese – 60 grams – shredded.
Walnuts – 50 grams – chopped.
Procedure: Chop the lettuce, spinach and place in a salad bowl. Add-in the alfalfa sprouts. Now sprinkle on the walnuts and sheep's milk feta cheese.
Special House Dressing
Bragg's Apple Cider Vinegar – 2 tbsp.
Extra Virgin Olive Oil – 2 tsp.
Flax Seed Oil – 1 tsp.
MCT Oil – tsp.
Anchovy Paste – 1/2 tsp.
Red Chili Pepper Flakes – 1/2 tsp.
Black Pepper – to desired taste.
Sea Salt – to desired taste
Procedure: Add all ingredients into a bowl, mix thoroughly with a whisk or fork. Salt and pepper to taste. Pour on salad.
Two additions that I like add from time to time, only when I'm not seeing patients, is a pastured egg yolk and raw garlic. I will use an immersion blender to whip it up. It's almost like a Caesar salad dressing and tastes fantastic.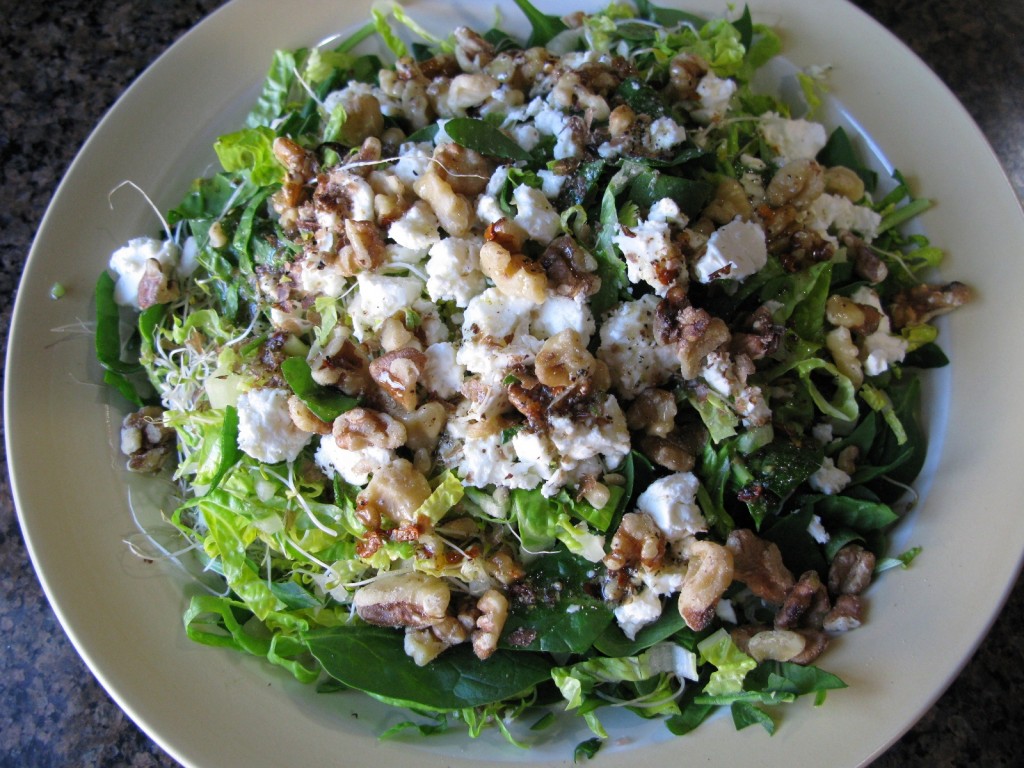 Latest posts by Marcus Ettinger
(see all)