Orange County Weight Loss
Low Glycemic, Ketogenic Diet, Blood Type, Paleo, Simple Carbohydrate Diet (SCD),
"A ketogenic, low-glycemic diet, which is paleo and incorporates blood type specific foods, is the most effective for achieving and maintaining weight loss." ME
4 important facts about your weight and weight loss
"Maintaining your ideal weight over a lifetime reduces your risk for developing degenerative conditions such as diabetes, cancer and heart disease. Maintaining your ideal weight will also lower your risk for having a stroke and premature death. Best of all, maintaining your ideal weight will improve the quality of your sleep, love life, and energy level!"

"Fad diets don't work because people will only follow them for a limited time, before trying a new one."

"There IS NO magic bullet when it comes to dieting and weight-loss."

"Weight-loss and maintaining a healthy weight boils down to just three main components: education, proper dietary choices and routine physical activity."
My goal associated with weight-loss and weight management is to educate my patients in proper weight-loss techniques (ketogenic, low-glycemic, paleo and blood type specific), lifetime dietary habits, label reading, menu planning and physical exercise. Weight-loss and weight-management are NOT DIFFICULT, and the formula for healthy weight-loss is almost identical for everyone. My greatest successes have occurred when I get the whole family involved in this process. I can and will help you lose all the weight you want, and I will help you keep it off. Through education and practice, I will help you learn good eating and exercise habits – that will last a lifetime.
All weight-loss programs are tailored to an individual patient's needs, based on blood tests results, initial Body Mass Index (BMI)* weight-loss goals, physical limitations, and time-frame. My weight-loss programs are designed to be easy to follow and actually become part of your healthy lifestyle. This is not just a weight-loss diet plan, it's truly part of a healthy lifestyle that one can follow for a lifetime. My patients not only lose all the weight they want, they keep it off too.
Ketogenic Diet Testimonials
65 lbs in 7 months:
"After a few weeks, the healthy eating resulted in more energy with, of course, my cholesterol, blood pressure and sugar levels going down.  I lost 65 pounds in a matter of 7 months. Getting rid of all the size 20-24 clothes was so rewarding and now living a healthy lifestyle is very satisfying. (read more about the program)
Thank you again,
M.D.
Orange, CA"
6 lbs in 5 days:
"Day 4 – You won't believe this but I am down 4 lbs in 4 days!! Unbelievable, never had such great results on a diet before. Exciting!
Day 5 – I wasn't going to weigh today because I was pretty sure I didn't lose weight because I didn't have a bowel movement yesterday then I decided oh well, might as well face the music and I got on the scale, was down another 2 pounds!!!! That is now 6 lbs 5 days, am I dreaming?!
I say dreaming because I slathered the Cauliflower and halibut with tons of butter last night it was delicious so I thought I gained."
Please feel free to contact us at 714-639-4360 with any questions or to schedule an appointment.
*Find out what your (BMI) is @ BMI Calculator. Body mass index (BMI) is a measure of body fat based on height and weight that applies to both adult men and women. 25 and under for men and 30 or under for women is the goal.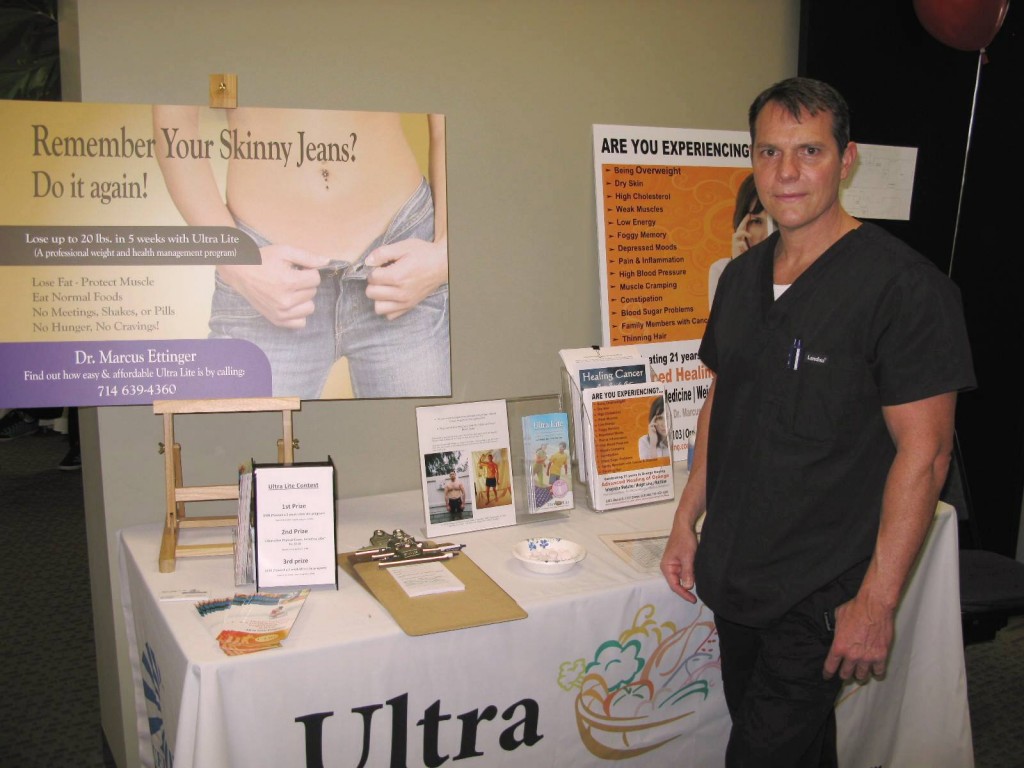 A Therapeutic Lifestyle Change (TLC) utilizing a ketogenic, low-glycemic, paleo, blood type diet
Whether your goal is to lose weight, detoxify, cleanse your body, reboot, or address a serious health concern, my TLC Program provides you with the exact tools, science and support you need to implement and stick to the new lifestyle change you've made.
What is the TLC?
Dietary modifications utilizing a ketogenic, low-glycemic, paleo, blood type diet, combined with a personalized exercise program, and targeted nutritional supplementation These and other Therapeutic Lifestyle Changes will help you take control of your health, and look and feel better than you have in years.
Most of our chronic health challenges, such as obesity, diabetes, high blood pressure and cholesterol, and cardiovascular disease, are caused in large part by our everyday behaviors — what we eat, our activity level, and how we handle stress. Although you probably know what you should be doing in each of these areas, knowledge isn't enough. Old habits die hard, and changing the way you've done things for years is no easy task.
How Does TLC – Ultra Lite Program Work?
Have you tried every diet in the book and you're still unable to achieve permanent weight loss? You may well have some underlying issues that need to be addressed, and that's where my program differs from other programs. I will look for undiscovered medical conditions that may have made it difficult for you to lose weight in the past.
I start by testing your thyroid, estrogen, testosterone, and other blood markers that can have significant effects on weight and energy level. Because many medications are linked with weight gain, I'll evaluate your drug regimen. We'll also rule out sleep apnea, acid/alkaline balance, food allergies/sensitivities and other health challenges that can contribute to weight problems.
Diagnosing and correcting these underlying factors will not only facilitate weight-loss but also make a significant difference in how you feel today and for years to come.
Not a Diet but a Lifestyle Change
Next, we will spend time grooving you in on your personalized TLC program. I will provide you with a workbook and handouts with recipes, menu suggestions, and tips for staying on track.
Targeted nutritional supplements, medicinal foods, and, of course, exercise, are other integral parts of the program. These components not only help you reach your goals faster but also encourage overall health and well-being. I will help you get started on these aspects of the program as well.
I'm Your Partner in Health
Support and follow up is of utmost importance, especially during the initial stages of the TLC program. I will be there for you every step of the way. You will have regularly scheduled appointments with me to monitor your progress and provide further instruction and inspiration.
In addition to checking your weight, we will also periodically test your body composition, or ratio of fat to lean body mass. This is a far more important indicator of health than weight alone. Anybody can go on a calorie-restricted diet and lose pounds, but the real goal is to spare lean muscle mass, lose fat and keep it off. The improvements you'll see in your body composition will motivate and assure you that you are truly making significant enhancements to your health.
What Conditions May Benefit From Therapeutic Lifestyle Changes?
Chronic fatigue and fibromyalgia
Diabetes/pre-diabetes
Digestive disorders
Heart disease
High blood pressure
High cholesterol
Hormonal imbalances
Mood and memory problems
Osteoporosis
Weight control