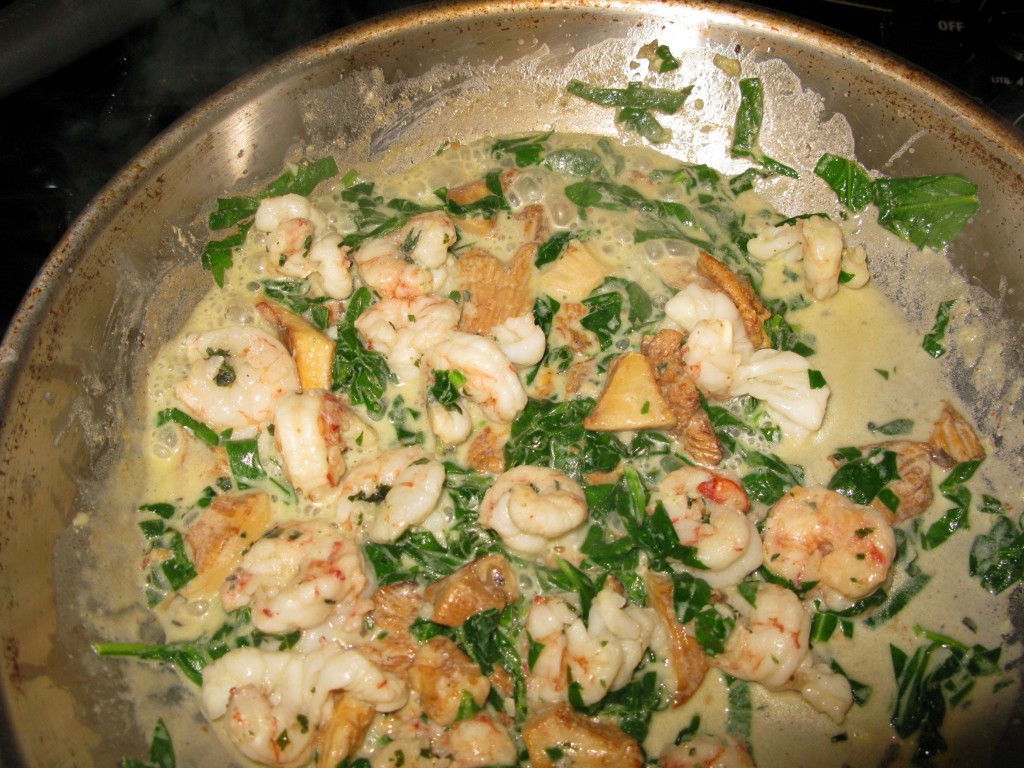 I've heard people say that chanterells and shrimp won't work well together. Well, I say, try my recipe. It was killer.
Ingredients:
1/2 lb shrimp
1/2 chanterelle mushrooms
1 cup baby spinach
1 clove garlic
1/2 lb angel hair pasta (we used no carb, konjac starch, angel hair pasta noodles)
2 tbsp unsalted butter
1/4 cup cream
1/2 lemon
2 tbsp extra virgin olive oil
1 leaf of fresh basil
1 sprig fresh thyme
Sea salt
Cracked pepper
Parmesan cheese
Optional – Red chili pepper flakes, extra lemon juice and parsley
Preparation:
Cook pasta al dente, drain and let rest in pot. Dress with olive oil, parmesan cheese.
In a large pan add 1 tbsp of the oil, butter, and garlic. When butter is melted add shrimp and herbs. Sautee shrimp 1 minute then add the juice of 1/2 lemon spinach and chanterelles and a pinch of salt and cracked pepper. Cook until the shrimp is done, 3-5 more minutes. When shrimp is cooked through, add cream. Add cream slowly, stirring gently so it won't curdle.
Add the shrimp and chanterelle mixture to the pasta, toss and serve.  Add extra chili flakes, lemon juice and or parsley, if desired.
Best served with a slightly chilled premier cru Chablis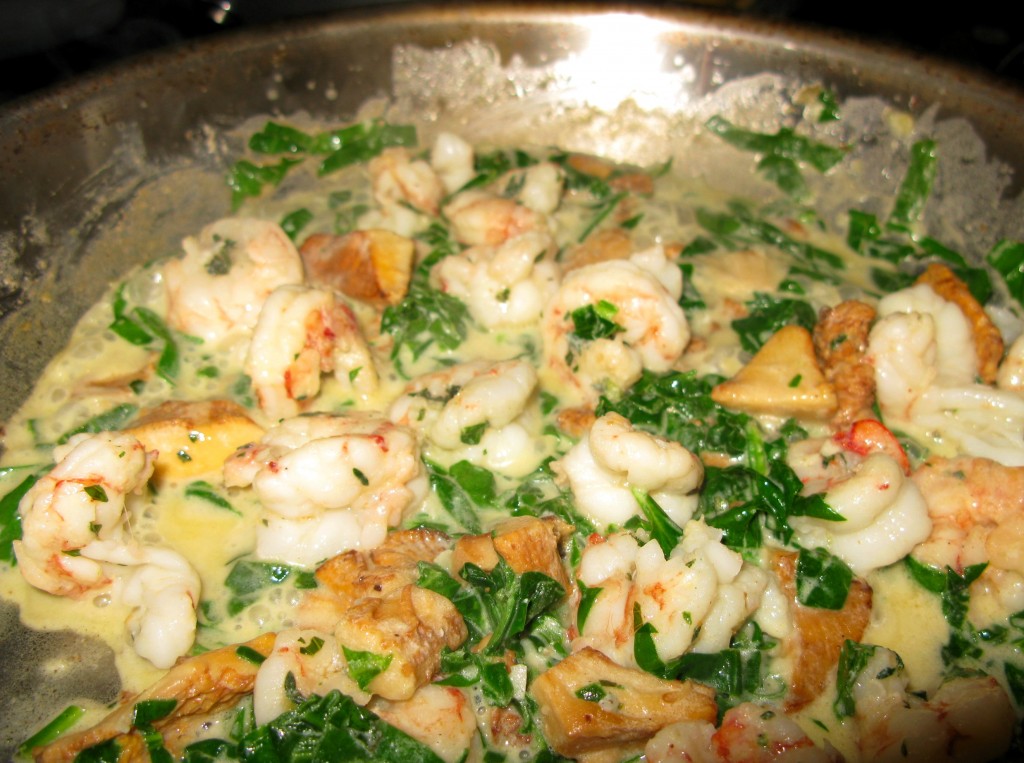 Latest posts by Marcus Ettinger
(see all)