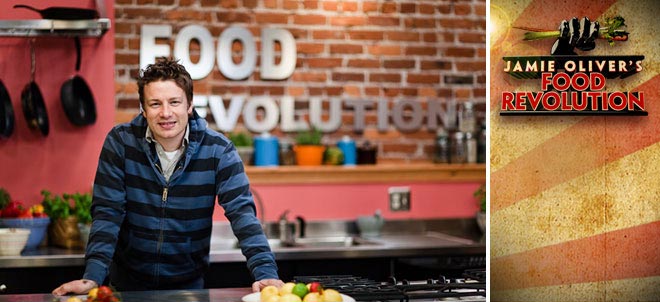 "In America, as well as England, we feed our children pure crap in school. I am disgusted when I see what is served in my daughter's grade school and after-school daycare. If you want to be really upset, checkout how children eat at school in other countries." Dr. Ettinger
France's Gourmet School Lunches Video 5:56
School lunches in Italy Video 5:16
School Lunches in Japan Video 1:58
Who is helping our children? Not an American. It's England's own, food revolutionist, Jaime Oliver.
This man is on a mission to educate children, parents, teachers and administrators about proper nutrition in schools and at home. Please watch Jamie Oliver's Food Revolution ABC Tuesday's 8:00pm
Update: New episodes of 'Jamie Oliver's Food Revolution' will reportedly be back on-air June 9, in the Friday night at 9PM ET Death Slot time slot.
Latest posts by Marcus Ettinger
(see all)